La Repubblica
 (Italian Newspaper)
November 2015
New York Times
 (American Newspaper)
The American newspaper talks about the beauty of Bologna. Bologna is a culinary traveler's delight, but there is plenty worth checking out in the culture and nightlife arenas.
September 2015
Aftenposten
 (Norvegian Newspaper)
Norvegian newspaper, article about "The land of the gluttons", see also
page 2
and 3
25 April 2015
University of Uppsala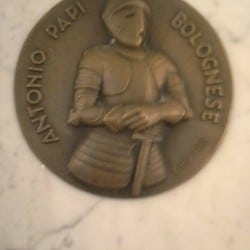 The first Italian "master of languages" in Finland was Antonio Papi (1659 – 1740), a Bolognese scholar
21 November 2014
La Repubblica
 (Italian Newspaper)
The Director of Cultura Italiana, Massimo Maracci, the Professor of Medieval History at Bologna University, Rolando Dondarini, and the Deputy Mayor of Bologna, Matteo Lepore, presented the two books on Bologna written by Mary Tolaro Noyes, an American writer. "Bologna is a seductive city, for its history and beauty but it is the people who live here that bring me back" says Noyes, a guest of Cultura Italiana
,
an Italian language school for foreigners and where the writer's
Felsinian
adventure began twenty years ago.
4 November 2014
Reise
 (German Magazine)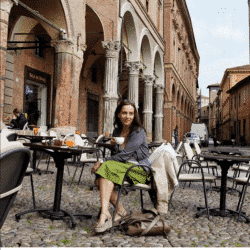 February 2014
Vanity Fair
 (English Magazine)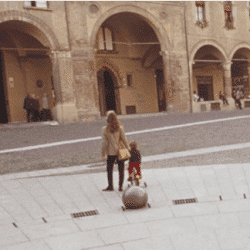 22 February 2014
Independent
 (English Newspaper)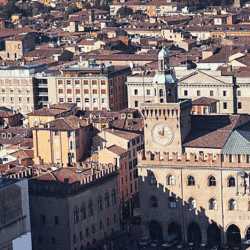 13 February 2014
The New York Times
(American Newspaper)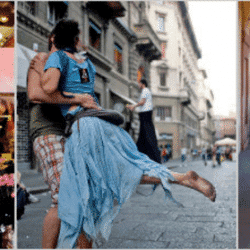 9 June 2011
La Repubblica
 (Italian Newspaper)
19 September 2007
La Repubblica
 (Italian Newspaper)
12 May 2007
Il Bologna
 (Italian Magazine)
26 February 2007
La Repubblica
 (Italian Newspaper)
7 May 2006
Ambassador 
– A quarterly publication of the National Italian American Foundation – Vol. 17, No 4
winter 2005/2006
TravelMag
 (The Indipendent Spirit)
14 September 2005
The New York Times
 (American Newspaper)
31 July 2005
La Repubblica
 (Italian Newspaper)
04 February 2001
La Repubblica
 (Italian Newspaper)
04 February 2001
The Daily Telegraph
 (English Newspaper)
12 .04. 2000
Il Sole 24 Ore
(Italian Newspaper)
05/03/2000
La Repubblica
 (Italian Newspaper)
03/03/2000
Il Resto del Carlino
 (Italian Newspaper)
03/03/2000
Il Resto del Carlino
 (Italian Newspaper)
01/03/2000
La Repubblica
 (Italian Newspaper)
29.02.2000
Neue Zuericher Zeitung
 (German Newspaper)
27.02.1997
Off Duty
May 1997
The New York Magazine
 (American Newspaper)
10.11.1996
Corriere della Sera
 (Italian Newspaper)
01.03.1996
La Repubblica
 (Italian Newspaper)
02.11.1995
Gourmet Magazine
September 1995
Der Tagesspiegel
 (German Newspaper)
15.05.1993
The Wall Street Journal
 (American Newspaper)
14.04.1993
Sueddeutsche Zeitung
 (German Newspaper)
23.02.1993
Sueddeutsche Zeitung
 (German Newspaper)
23.01.1993
Anteprima
 (Italian Newspaper)
15.01.1993
Anteprima
 (Italian Newspaper)
08.01.1993
Weekend Guardian
 (English Newspaper)
12.01.1992
La Repubblica
 (Italian Newspaper)
06.09.1991
Il Resto del Carlino
 (Italian Newspaper)
05.12.1990
La Repubblica
 (Italian Newspaper)
04.12.1990
Frankfurter Rundschau
 (German Newspaper)
20.10.1990
Holiday
June 1989
La Repubblica
 (Italian Newspaper)
24.06.1989
L'Unità
 (Italian Newspaper)
22.06.1989
Die Welt
 (German Newspaper)
29.12.1988
Frankfurter Rundschau
 (German Newspaper)
11.04.1987
Cosmopolitan
 (American Magazine)
September 1986
Der Tagesspiegel
 (German Newspaper)
28.07.1985
Frankfurter Rundschau
 (German Newspaper)
09.03.1985
Die Tageszeitung
 (German Newspaper)
09.05.1984
Corriere della Sera
 (Italian Newspaper)
20.04.1984
Il Giornale
(Italian Newspaper)
18.04.1984
Il Manifesto
 (Italian Newspaper)
17.04.1984
La Stampa
 (Italian Newspaper)
17.04.1984
La Repubblica
 (Italian Newspaper)
14.04.1984