Living in Bologna
Bologna is a specially adapted place to learn Italian. "The Bolognese people speak the most beautiful spoken Italian" Dante, De Vulgari Eloquentia. The social life is very lively; here, it's easy to chat with people. Bologna is big enough but it is not provincial and at the same time, it's not too big and retains the quality of human interaction found in small cities. Bologna is a medieval Etruscan city whose beauty hasn't been discovered yet by mass tourism. In fact the city is never crowded with groups of tourists who prefer visiting touristic cities that exhibit the beauty of the Baroque or Renaissance. Bologna has maintained its people aspects; after work, people of all ages meet in the main city square, Piazza Maggiore or in the characteristic osterie where it's easy to get to know the Bolognese people. Foreigners are few in Bologna and thus, very welcomed. Bologna is a rich and elegant city; under the porticos, you can admire the luxurious shops (Armani, Prada, Versace, Dolce and Gabbana, Gucci, Bulgari and other famous Italian designers).
Cost of living
Bologna doesn't cost a lot but when compared with tourist cities such as Rome, Florence, Venice, Milan, it's not expensive. People can have a life outside their home, eat in restaurants, buy well-cut clothes even with modest salaries. A pensione (small hotel) costs about 50 Euros per day for a single room. The rooms with our host-families or our private apartments with other course participants in the city centre, are on average moderately priced at 128 Euros per week.
Eating out
It is possible to eat in a pizzeria or budget restaurant spending 10-15 Euros for a meal with drink. (wine, beer, soft drink). A medium-quality restaurant costs about Euro35 for a complete meal with wine. In Bologna high-quality restaurants are value for money; they cost about 50 Euros. You would find the same quality cuisine for twice the price, in restaurants in tourist cities. In Venice and Milan, a complete meal costs more and the cuisine is not as good as that in Bologna.
Here are some examples:
Less than 20 Euro
Trattoria del Rosso

 via Righi, 30

Rosso San Martino

 piazza San Martino, 3
Around 35 Euro
Trattoria Collegio di Spagna

 via Collegio di Spagna, 15/b

Antica Trattoria Spiga

 via Broccaindosso, 21

La Montanara

 via Righi, 15
Trattoria della Santa via Urbana, 7
More than 40 Euro
Diana via Volturno, 5

Osteria de' Poeti

 via dei Poeti, 1/b

Da Bertino

 via Lame, 55

Da Nello

 via Montegrappa, 1
"Osterie" where to drink and eat:
Osteria del Sole

 vicolo Ranocchi, 1/d

Cantina Bentivoglio

 via Mascarella, 4/b

Osteria dell'Orsa

 via Mentana, 1
Osteria Sette Chiese via Borgonuovo, 6
What to wear
The Italian climate varies according to region and season. Winter can be cold and summer hot. In spring and autumn the climate is usually temperate but it may rain! Clothing should be suitable for the seasons and city life. It is worthwhile to have shoes for excursions. Don't forget your bathing suit if you want go to the seaside in summer!
Markets
Mercato di Mezzo
The zone popular for the Bolognese people is the Quadrilatero, located between Via Clavature, Via Pescherie Vecchie and Via Drapperie. Here, in this 740 square-metre market, stalls selling fruits, vegetables and fresh local food products from the Bolognese region can be found, where they were in the past. Monday, Tuesday, Wednesday, Friday, Saturday: 7.00 -13.00 and 16.15 -19.30; Thursday: 7.00-13.00. Sunday and public holiday closed. There are 10 indoor eat-at-the-counter stalls that serve excellent traditional products of high quality and good price.
Mercato delle Erbe
This covered market dating back to 1910 is located at the end of Via Ugo Bassi with stalls selling local farmers' produce. Monday – Saturday 7:00 – 13:15 and 17:30 – 19:30; Closed on Thursday and Saturday afternoon. Sunday and public holiday closed. There are places for aperitifs, excellently-cooked dishes and good wine at reasonable prices.
La Piazzola
La Piazzola is a weekly historical city market of the Emilia-Romagna region from the year 1251, taking place every Friday and Saturday that is located near the station, at Piazza VIII Agosto.
Designer clothes and shoes at low prices, new, second-hand and vintage clothes can be found next to the flea market in the park of the Montagnola, on the corner of Independence Street and Via Irnerio.
Mercato della Terra
In Via Azzo Gardino, between Via Marconi and Porta Lame, there is the Mercato della Terra on Saturdays where farmers sell their fresh products Vegetables, fruit, bread and biscuits, milk and yoghurt, eggs and meat, cheeses and salami, wine and beer, honey and jams, flowers and fresh pasta. The best quality products from the region guaranteed by farmers selling their produce directly.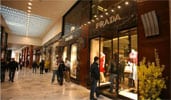 Shopping
The luxury shopping zone is located in Via Farini, Portico del Pavaglione, Galleria Cavour (entrance in Via Farini) and part of Via Castiglione, Via S. Stefano, Via Orefici and Strada Maggiore. The medium to high-end shopping zone is instead in Via Rizzoli, Via Ugo Bassi and part of Strada Maggiore. The budget shopping zone is in Via Indipendenza and Piazza VIII Agosto.
Friends, relatives and guests
Friends, relatives and guests of course participants are also welcome. They benefit from the special prices offered to our students in the university's restaurant, hotels and families. Furthermore they can sometimes take part in the programme as guests, even if they are not registered.
Transport
Public transport (bus) costs 1.30 Euro in the city; tickets can be purchased in tabacs, or on buses at the price of 1.50 Euro.
For bus schedule please visit http://www.tper.it/orari/linee
Regional trains are frequent and cheap enough, whereas fast trains are more expensive. To find schedules and prices see: http://www.fsitaliane.it/