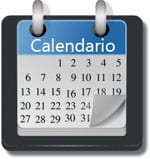 The courses begin every Monday and end on the Friday of the corresponding week.
The school is closed on the international holidays: Easter Monday, 1st May, 15th August, 1st November, Christmas time. No refund is provided.
Our prices are all-inclusive (the course, course materials, final test, certificate, activities, conferences and lectures organised by the school, and Wi-Fi access).
They do not include meals, accommodation, transport, museum admissions and cooking lessons.
15% Special Summer Discount
Special summer discount for Intensive Course (6-12 people) for registrations that arrive before 31st August!
Prices
Intensive Course 20 hours (5 meetings) per week

(15% discount!)
4 hours (50 minutes) of lessons per day (20 hours per week), classes of 6-12 persons
1 week € 283

241
2 weeks € 520

442
3 weeks € 756

643
4 weeks € 950 

807
5 weeks € 1164 

989
6 weeks € 1424

1210
7 weeks € 1580 

1343
8 weeks € 1804 

1533
9 weeks € 2086 

1773
10 weeks € 2277 

1935
11 weeks € 2517 

2139
12 weeks € 2659 

2260
13 weeks € 2896 

2462
14 weeks € 3132 

2662
15 weeks € 3371 

2865
16 weeks € 3514 

2987
17 weeks € 3749 

3187
18 weeks € 3986 

3388
19 weeks € 4225

3591
20 weeks € 4371 

3715
21 weeks € 4604 

3913
22 weeks € 4842 

4116
23 weeks € 5082 

4320
24 weeks € 5224 

4440
25 weeks € 5401 

4591
26 weeks € 5589

4471
27 weeks € 5773 

4751
28 weeks € 5959 5065
29 weeks € 6145 

5223
30 weeks € 6340 

5390
32 weeks € 6504 

5528
33 weeks € 6586 

5598
34 weeks € 6670 

5669
35 weeks € 6748 

5736
36 weeks € 6830 

5805
37 weeks € 6912 

5875
38 weeks € 6994 

5945
39 weeks € 7076 

6015
40 weeks € 7158 

6084
41 weeks € 7240 

6154
42 weeks € 7324 

6225
43 weeks € 7406 

6295
44 weeks € 7488 

6365
45 weeks € 7570 

6434
46 weeks € 7652 

6504
47 weeks € 7734 

6574
48 weeks € 7816 6644
49 weeks € 7898 

6713
50 weeks € 8000 

6800
51 weeks € 8000 

6800
Individual course
30 hours euro 1121
6 hours per day for 1 week
3 hours per day for 2 weeks
1 hour per day for 6 weeks
1 lesson hour = 60 minutes
It is also possible to book a dinner with the teacher (40 Euro more)
20 hours euro 748
4 hours per day for 1 week
2 hours per day for 2 weeks
1 hour per day for 4 weeks
1 lesson hour = 60 minutes
It is also possible to book a dinner with the teacher (40 Euro more)
10 hours euro 374
2 hours per day for 1 week
1 hour per day for 2 weeks
1 lesson hour = 60 minutes
It is also possible to book a dinner with the teacher (40 Euro more)
1 hour euro 42
1 lesson hour = 60 minutes
It is also possible to book a dinner with the teacher (40 Euro more)
Two-person course
1 hour euro 30 (price per person)
1 lesson hour = 60 minutes
The student can choose the starting date and the duration of the course
It is also possible to book a dinner with the teacher (40 Euro more)
10 hours euro 256 (price per person)
1 lesson hour = 60 minutes
The student can choose the starting date and the duration of the course
It is also possible to book a dinner with the teacher (40 Euro more)
20 hours euro 515 (price per person)
1 lesson hour = 60 minutes
The student can choose the starting date and the duration of the course
It is also possible to book a dinner with the teacher (40 Euro more)
30 hours euro 805 (price per person)
1 lesson hour = 60 minutes
The student can choose the starting date and the duration of the course
It is also possible to book a dinner with the teacher (40 Euro more)
12 hours per week courses (4 lessons)
4 weeks euro 656
6 weeks euro 891
12 weeks euro 1631
6 hours per week courses (2 lessons)
4 weeks euro 382
6 weeks euro 520
12 weeks euro 950